Dedicated to Australia's metal music scene
News:
Welcome to the Western Front message board

Currently ironing out some bugs with the links being sent from the board in emails.
If you need your password reset the url in the email will not work, but you can contact me directly via the Contact Us menu above.
Thanks for bearing with us.
Show Posts
This section allows you to view all posts made by this member. Note that you can only see posts made in areas you currently have access to.
Messages - metalmessiah
Pages: [1]
1
« on: February 06, 2012, 12:38:43 PM »
This week people! It's going to be massive!
2
« on: January 31, 2012, 03:01:13 PM »
Hey all,
I am selling the following;
Epiphone Gold Top Les Paul - fitted with EMG 81 and 85 pick-ups, compensated nut. Sweet intonation and heavy metal good times. $450 ono.
Fender M-80 bass amp - 160W combo, good for quieter gigs or loud practicing. $150 ono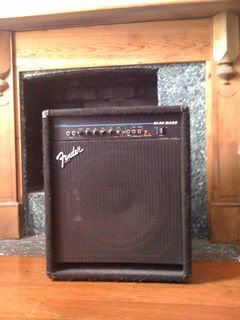 PM if interested.
Cheers!
3
« on: January 28, 2012, 11:45:29 PM »
Two weeks to go!!!
4
« on: January 11, 2012, 10:57:21 AM »
Are you ready to rock, Children of the Night?
5
« on: March 15, 2011, 03:13:32 PM »
Hey all,

I am selling my Peavey 6505 head and Marshall 1960A cab.

Together - $1500 ono

Separate;

6505 - $1000

1960A - $650

Pm if interested.

Cheers.
6
« on: June 22, 2010, 12:00:32 AM »
For those that are looking for bass or guitar lessons I am currently taking new students.

I offer comprehensive lessons that are tailored to suit the needs of all levels and styles. I can help you develop your technique, time feel, improvisation, sight-reading skills, aural ability and music theory knowledge.

My musical background includes 6 years of past teaching experience, 5 years of WAAPA study (I'm currently in my final year), national touring, session playing as well as countless gigs.

I teach from home (Mt Lawley area) but can come to you. For more information, please PM me.

Cheers,

Gareth.

7
« on: September 29, 2009, 03:47:32 PM »
Hey guys,

I'm looking for a double bass (a bass, not a kick drum/pedal). I realize it's a long shot posting here but if anyone out there is selling one or knows of someone selling one please let me know.

Cheers.
8
« on: May 14, 2009, 12:29:11 AM »
Chains to Remain are in need of a 2nd guitarist.
Influences include KsE, Nightrage, In Flames, Soilwork, God Forbid, Testament, Death, Lamb of God etc.
A good ear, transport and reliability are a must. Previous band experience is also a big plus.
If interested please pm/myspace me.
Cheers.
www.myspace.com/chainstoremain
9
« on: July 02, 2007, 11:34:40 PM »
Thanks for all the information so far guys. It has been very useful.
10
« on: June 22, 2007, 11:47:26 AM »
Hi Aiden,

I was wondering if you could give some advice on how a band can get a great live sound.

Having been to many gigs I am starting to think that a band's live sound is as much determined by their own self-balancing as it is the quality PA, sound guy, room acoustics etc. With metal bands in particular, I find that the bass is often inaudible, the rhythm guitar lacks clarity and everything in general just sounds muddy. This said, I've noticed that Pathogen consistently have a great live sound where the aforementioned is not an issue.

So my question is: 'How does a band's amp settings/setup, on-stage volume and self-balancing affect the end sound that the audience ends up hearing and what can the band do to make sure that this is as best as possible?'

Any advice/help is much appreciated.

Thanks.
Pages: [1]