Dedicated to Australia's metal music scene
News:
Welcome to the Western Front message board

Currently ironing out some bugs with the links being sent from the board in emails.
If you need your password reset the url in the email will not work, but you can contact me directly via the Contact Us menu above.
Thanks for bearing with us.
Show Posts
This section allows you to view all posts made by this member. Note that you can only see posts made in areas you currently have access to.
Topics - Khariot_G
Pages: [1]
1
« on: August 09, 2011, 11:53:04 PM »
FOR SALE -
EDITED 20/01/12
SOLD
- Randall XL Oversize Guitar Cab
loaded with Celestion G12T-75's
8 Ohm mono, 4 Ohm per side stereo
had it for about 2 years, gigged but good condition, hardly any marks or scratches, mesh cover and castors still good. big sound, crushing mids & lows.
$800 $600
- Schecter Lady Luck C1 Guitar
limited edition model
Alloy Grey colour, distressed hardware & pickups, 24 frets, 'Chick with Flags' inlay on 12th fret, racing stripe and dice artwork on headstock, great condition apart from a single ding just under the tone control, has an amazing feel to it.
25.5" with set neck ultra access
Mahogany body w/ mahogany & rosewood neck
Schecter Alnico Plus pickups (these sound REALLY good)
bought new mid 2009 from Billy Hydes.
$650
$500
- ESP LTD F-104 Bass
had it for about 3 years, has 2 autographs on it which can be easily removed. no dings or scratches apart from slight buckle rash on the back.
very smooth neck and great action. active pickups. mahogany / rosewood neck combination.
im not a bassist, and its been sitting here gathering dust.
$400
$350
SOLD -
Morrison A/B Switch
one input to A/B
also can be used reversed, 2 instruments to one amp
its passive and doesnt need a power supply - but LEDs dont work. blue & red LEDs to indicate A/B with 9 volt adaptor (not included)
$50
- Danelectro Fish N Chips EQ
good condition apart from one of the slider knobs which has broken off
9V operation (not included)
$40
- Properboy Starve Pedal
now... this is an interesting pedal. bought it when I was deep into my circuit bending phase. using a 9V power supply to the "in" of the pedal, and a daisy chain to all your other pedals from the power "out", it "starves" the 9V power from your other pedals and causes some FREAKY sounds.
with distortions it causes some crazy grain effects, with delays it causes the tempo to be modulated and also break up like static. sounds vary from the type, make and signal chain of your setup.
This was a one-off make and only ONE type of decal per pedal. mine is Harvey Dent aka "Two-Face", from Batman. =)
http://photos.properboy.com/GalleryFilmstrip.aspx?gallery=296237&mid=9843014&mt=Photo&ci=008
my description probably doesnt do it justice, so watch the mayhem for urself -
http://www.youtube.com/watch?v=-rgaPZg_Zz0
$80
- Properboy Pollute Pedal
a feedback looper. just as crazy a pedal. all passive.
http://www.youtube.com/watch?v=_x4HZZAkog8
$50
- Electro-Faustus EF102 Photo Theremin
light triggered theremin. uses 9V battery, thats lasts for quite a while. mine is still running on the same battery since i bought it in 2010.
as new, hardly used.
http://www.electrofaustus.com
$65
SOLD -
Boss MT-2 Metal Zone
havent used this in years and just gathering dust. had it for about 8 years.
$50
- AKG UHF SR40 Guitar Bug Wireless System
very old school wireless system. there is no optional frequency, just turn it on. had picked up the radio once when I was walking around the house playing guitar. Never had it happen anywhere else apart from that one spot.
There is a master volume on transmitter and output from the module in balanced or unbalanced (XLR / TRS)
Transmitter works on AAA battery. Module is 12V 300mA
$80
Pictures on request, many of this stuff is searchable via google. Located NOR. PM / TXT on 0400 221 386.
Really after cash to fuel my holiday, but offers and trades will be considered.
2
« on: August 01, 2011, 06:15:36 PM »
http://www.facebook.com/event.php?eid=182379525138060
*posted on behalf of Paul Di Scerni
Come help me and me twin bro help celebrate our 21st. If you dont know us then come down and check out some fine Perth Metal with Khariot, Advent Sorrow, Empires Laid Waste, Animistic and I.V.K providing the nights brutal entertainment with 2 possibly 3 more bands to be confirmed. For all those that are helping me and Dan celebrate get down to the Civic at 6:30 for early drinks for all others doors will be 7:30 and entry will b...e a measly 10$ Hope to see all there. \m/
20th August 2011 - The Civic Hotel
Doors: 7:30pm, Entry: 10$
Line up
7:50 - 8:20 - I.V.K.
http://www.facebook.com/pa​ges/IVK/169120179793007
8:40 - 9:10 - Animistic
http://www.facebook.com/An​imisticOfficial
9:30 - 10:00 - Khariot
http://www.facebook.com/Kh​ariot
10:20 - 10:50 - Empires Laid Waste
http://www.facebook.com/em​pireslaidwaste
11:10 - 11:50 - Advent Sorrow
http://www.facebook.com/pa​ges/Advent-Sorrow/23588463​4386
Executioner Promotions,
http://www.facebook.com/pa​ges/Executioner-Promotions​/188220604570319
3
« on: May 05, 2011, 04:43:48 PM »
Despite forming a mere two and a half years ago, local prog/extreme metal quartet, Khariot have thoroughly succeeded in launching an aural onslaught on the already thriving Perth metal community and seem set to continue with their debut 11-track LP Disymposium.

Technical, but not too noodly, their sound is bleak yet still melodic, with the constant shifts in time signature displaying the ability of each of the instrumentalists as they shift between tempos with ease over their 11 lengthy tracks.

More grindcore than their prog metal label suggests, co-frontmen Gavin Foo and Shah Zaini?s vocals vary from a guttural crypt keeper growls to high-pitched pig squeals, while the seemingly random notes plucked by bassist Darren Joy and the rapid-fire percussion by drummer Michael Rule adds an interesting touch to the dark, heavy, atmospheric music, and keeps the listener on a tight suspense before the band carries on with their chaos.

Cerebral Continuum is perhaps the song that summarises what Khariot is all about: brutality, technicality intertwined with slick riffs and topped off with all kinds of distorted death/grind vocals imaginable.

Constantly impressing the listeners with the variety of techniques utilised, Disymposium is not overproduced or too glossy ? no wanking, no gimmicks, just ear-splittingly great metal.



JENNIFER PETERSON-WARD (X-PRESS MAGAZINE, PERTH, 5TH MAY 2011)

4
« on: May 04, 2011, 05:15:41 PM »
KHARIOT - "Disymposium" 2011
In this wide World of genres we are bombarded with choice, assaulted with options, spoilt by the vast smorgasbord of dishes that Metal hath spread before us. Some bands tread the safe and bright paths that others... have blazed before them, the "trendy" genres of the time, or refine and reinterpret the music that reaches them. There are those who seek their way down darker paths,experimenting with the known and the unexplored to varying result. And then there those who
seem to have stumbled upon their sound through confounding and tortuous paths, combining the elixirs of Metal with frightening results....
Even from their first shows, Khariot showed their intention to step outside the box somewhat, and have certainly done that.
Take the more melodic movements of Symbolic-era Death and twist them until the dark beauty is replaced by a more ugly and discordant aspect. Put in some clean guitar sections that break the
rules in all kinds of ways and slide in some strangely positioned lead passages delivered with accuracy, skill and a complete lack of compassion. Take this strange combination and slide it along the Metal slide rule until takes on the flavour of Black rather than Death Metal, but in the same breath reach into the liquid timing structures reminiscent of some most unblack bands like Dillinger Escape Plan and Coheed and Cambria. There are influences at work here that are hard to place, but Khariot seem to delve into jazz and prog at times with a breathtaking disregard for their mental safety.
Mad Mikey's drumming is the spoon that stirs this toxic soup, utilizing patterns so free-flowing to be almost without structure, never offline but so frantic that it sometimes feels like he is right on the very edge of just going completely off road altogether. Unfocussed and catastrophically scattered one moment, tightly locked in the next, the drums are expressive, expansive and thoroughly insane. Blasts jostle with tom rolls, clattering cymbals jar the senses and baffle the brain, it seems that only Mikey knows what it is that Mikey is up to here. His drumming on "Disymposium" is like vials of nitro in a lottery ball cage.
Khariot add one last layer of aggression with some very extreme black Metal influenced vocals, typically both in and out of time with the music, and add one more layer of avant-garde with the sudden injection of keyboards in "Cacophony of the Insane" and the strange outro mystically named "11.11". Unpredictable is not a strong enough word to describe the way these songs flow uphill against the force of gravity and the laws of music.
So is it good? In terms of skills and musical vision it is a wonder, an hour long headfuck and a testament to the impossible depth of the Perth Metal scene. Is it enjoyable to listen to? Hmm... for myself it is a bit too outlandish and inhuman sounding to truly enjoy, too abrasive and chaotic to derive true pleasure from. But I have to feel that this is not going to disappoint the Khariot lads in the slightest, they clearly did not create this quite astonishing album to cater to the sentiments of
anyone with even the slightest of contemporal leanings. No, they set out to break moulds and defy convention, and the result is a unique blend of disharmony, disproportion and discomfort...
In fact Khariot could not have named this album better, "Disymposium" is a brilliantly conceived name for this radical, unique and abstract venture.
Review by Jez.
www.khariot.com
www.myspace.com/khariot
www.facebook.com/khariot
www.khariot.bigcartel.com
www.youtube.com/khariotaus
5
« on: January 25, 2011, 02:31:43 PM »

KHARIOT
DISYMPOSIUM
ALBUM LAUNCH
...more details on the lineup, times & other upcoming shows soon!
6
« on: January 18, 2011, 03:01:06 PM »
KHARIOT.
DISYMPOSIUM.
ALBUM LAUNCH.
7
« on: January 05, 2011, 03:47:56 PM »
KHARIOT
After many months in the works, W.A. Prog/Extreme Metal group, Khariot, are proud to announce their first record - 'DISYMPOSIUM' - a musical journey through realms of multiple layers; in lyrical, structural and conceptual styles.
The debut album consists of 11 tracks of dissonant melodies, obscure twin harmonies and counterpoint, thrashing solos, crushing technical riffs, hypnotic basslines, dual diabolical screams & gutturals; and chaotic drumming. The album was recorded at Southern Darkness Recordings from July - November 2010 and is due for release as a Limited Edition Digipack in March / April 2011.
Cover & artwork by Alex Eckman-Lawn. (Psyopus, Illogicist, Vale Of Pnath, Architects). 'Disymposium' is a must for fans of Gorguts, Deathspell Omega, Atheist, Enslaved, Mastodon, Tool.
Tracklisting -
i. Malediction Eclipse
ii. Upon Thy Mortal Throne
iii. Crimson Sanctorum
iv. The Hermit
v. Spectral Monarchy
vi. Dimension Shift
vii. Cacophony Of The Insane
viii. Cerebral Continuum
ix. Shade
x. ...Of Frail Entanglements
xi. 11:11
Another additional song, 'Cerebral Continuum' has been uploaded.
Listen to some of the tracks off the album at
www.myspace.com/khariot
www.khariot.com
/ khariotaus@gmail.com
www.facebook.com/khariot
www.youtube.com/khariotaus
8
« on: December 23, 2010, 06:45:11 PM »
KHARIOT
- DARREN JOY - GAVIN FOO - MICHAEL RULE - SHAH ZAINI -
some new songs off the new album for ya all!!!
we wish you all good tidings in this holiday season, and a happy new year!
www.myspace.com/khariot
www.facebook.com/khariot

Photos by Tim Masih
Copyright Khariot 2008-2010
9
« on: September 15, 2010, 06:07:31 PM »
hey Perry, do you make the Nunchucker and/or the other pickups with chrome covers?
10
« on: June 23, 2010, 02:55:31 PM »
Southern Darkness Presents...
...A night of thrash, death, prog, severed heads & total bloody debauchery!
11
« on: June 20, 2010, 11:00:49 AM »
hey all,
Ive got a Laney GH100S (basically the GH100TI). If you are a Laney user, you would know the sound - basically a really dark, british tone. Its a single channel, ECC's with EL34s.
I use a Randall XL cab with GT75's and Schecters / Les Paul.
NOW... i cant for the life of me find any info regarding switching the tubes over to 6L6s, and more importantly, what and how it sounds like with them in. I believe the VH100R's are 6L6's, but the overall circuitry is different - 2 channels, a drive switch, etc.
I would rate the sound of most amps with 6L6's in at half. Half of them either sound awesome, the other half way too fizzy.
Comments, feedback... thanks all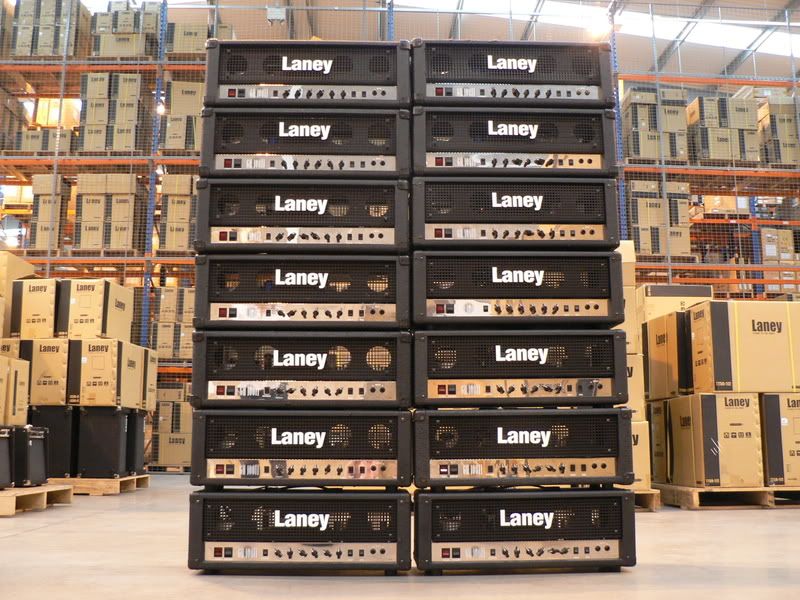 12
« on: April 25, 2010, 11:49:04 PM »
ESCHATON'S Live Debut & Birthday Celebrations for the band's lead singer & frontman, General Scar aka Chris!!!
Eschaton are a 5-piece unit with a vicious mix of dirty driving electronics and heavy guitars, taking influence from industrial acts such as Nine Inch Nails, Ministry, Rammstein & Aesthetics of Perfection; and combining them with forms of ska, drum'n'bass, punk and metal. A fusing of the electronical digital age with biological entities...
Doors open at 12pm -5pm for festivities and the band will be on stage at 3pm. -> FREE ENTRY <-
Come down and witness the coming of the end.
13
« on: July 26, 2009, 05:05:44 AM »
hey all, just wanted to see if anyone had a cheap A/B instrument switcher pedal laying around that i could buy instead of spending full price on a new one.

PM me. cheers!
14
« on: June 30, 2009, 05:55:01 PM »
Looking for housemate to move in ASAP.

Must be clean & neat, punctual on the rent.
Rent is $320 per fortnight.
House is located in Yokine, isolated street & quiet neighborhood. 4 bedrooms, 1 bathroom, 1 toilet and 1 combined bathroom/toilet.
1 "jam room", large kitchen & dining with seperating doors into large lounge room.
Large backyard, retic, foxtel, shaded backyard patio with 2 couches for chillin...
Wooden floorboards in all rooms apart from kitchen and jam room.

im a metalhead, so metal will be duly appreciated... fuckin embraced!

PM me or SMS me on 0400221386 for any other enquiries, im sure ive missed stuff out.
i work til 4pm most days so please dont call during the day.

when i mean ASAP i mean less than 2 weeks.
Pages: [1]