Dedicated to Australia's metal music scene
News:
Welcome to the Western Front message board

Currently ironing out some bugs with the links being sent from the board in emails.
If you need your password reset the url in the email will not work, but you can contact me directly via the Contact Us menu above.
Thanks for bearing with us.
Recent Posts
11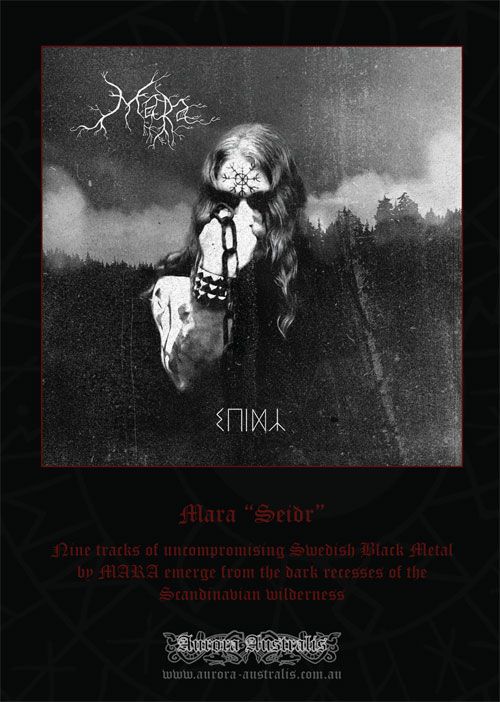 MARA "Seiðr" CD out now on Aurora Australis. $15 + post
Samples:
https://soundcloud.com/aurora_australis_records/black-sorcery-mara
Order:
http://www.aurora-australis.com.au/releases/AAR_023.htm
12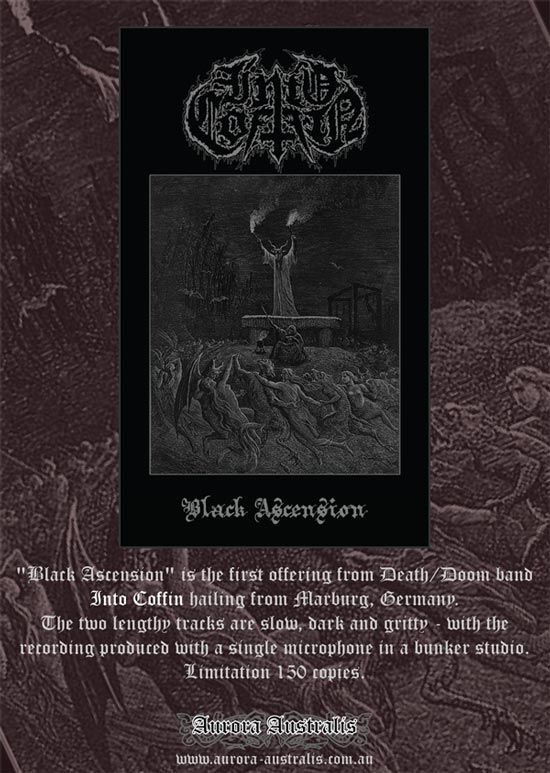 Sample:
http://www.soundcloud.com/user425083135/black-ascension-into-coffin
Release page:
http://www.aurora-australis.com.au/releases/into_coffin_black_ascension.htm
Tape $5 AUD
+ posted anywhere for $2.75
Tape and patch
$8 AUD + $2.75 post
13
SUCH A MESS "Good Intentions Giving Way" LP Pre-Order / Test Press Give Away up NOW!
Welcome to the family SUCH A MESS!!! This will ship right away
We have 2 different versions of the LP up now in the store.
The red cover is only available directly through us
www.stateofmindrecordings.com/zencart
and is limited to 69 copies. Keep an eye out for them on tour next month they will have copies. Also one lucky order will receive a free very limited TEST PRESS. This first pressing was small so don't wait, this will sell out!
For 5 years this band has stood out in the Southern California pop-punk scene. "Good Intentions Giving Way" shows a new found sense of maturity for the band. 9 Tracks in just over 26 minutes that showcase exactly why SUCH A MESS has been successful thus far: energy, passion, and catchy choruses that will leave even the most jaded scene junkie singing along.
Influenced by bands like: The Wonder Years / Turnover / Citizen / The Story So Far / Brand New / The Starting Line / Balance and Composure
Includes digital download coupon. Feel free to give it a listen at
www.stateofmindrecordings.bandcamp.com
follow us on facebook to see upcoming shows and stuff
www.facebook.com/stateofmindrecordings
Be sure to check out our distro that stocks over 2,000 titles PUNK / HARDCORE / METAL / and everything inbetween
www.stateofmindrecordings.com/zencart
14
« Last post by whammy on December 26, 2014, 05:02:28 PM »
More's the pity
15
« Last post by Mago_Haydz on November 12, 2014, 03:29:31 PM »
once upon a time this thread would already be 12 pages long by now... and completely changed topic at least 8 times.
16
You, you cunt!
17
« Last post by TnT on October 31, 2014, 03:31:28 PM »
Who you calling a cunt, cunt!
18
OI CUNTS!
19
« Last post by Reidie on October 29, 2014, 06:35:16 AM »
https://www.facebook.com/events/675260005902477/
There's no sign of filler on this bill! This instalment of Copious Noise brings together 4 of Perth's most slamming bands. This line up will keep you smashing back pints and banging your head all night long \m/ Whether it's the dark symphonic perfection of the mighty Red Descending, the riff laden hooks of Let's Kill Uncle, the undeniable intensity of One of None, or the crushing grooves of Gates of Perdition, there's something here for all metal fans.
Friday, 28th November
The Civic Hotel, 981 Beaufort St, Inglewood
Doors at 8pm
Entry $10
Red Descending are Perth's premier melodic death metal band, playing a brand of melodeath which fuses epic guitar riffs & strong melodies with darker symphonic elements.
Let's Kill Uncle are continuing their prolific 2014 which has seen them establish themselves strongly in the local metal scene. Best described as a unique blend of melodic death metal with modern heavy styling's, Let's Kill Uncle's live show is one which will get your head banging
One of None are favourites of the scene with good reason, their style incorporates everything that is good in metal. Slamming riffs, brutal heaviness and top rate musicianship.
Gates of Perdition will lay the foundation and set the standard for what is guaranteed to be a great night of local metal. These guys will quite literally destroy your mind with the heaviness and groove that is generated by only 3 men. Get down early, doors are at 8, 'gates' at 8.20 \m/
20
« Last post by Reidie on October 29, 2014, 06:32:24 AM »
10 years ago heavy metal music lost arguably one of its greatest ever contributors when 'Dimebag' Darrell Lance Abbott was tragically shot dead on stage during a performance in Columbus, Ohio. A decade later, and Dime's legacy lives on in the form of the music he made and his undeniable mastery of the 6 stringed instrument. His influence on heavy music will continue to be felt for generations.
On December 12 2014 we will gather together to pay tribute to the great man by playing his music in his name. Murderfest Australia Presents, The Dimebag Darrell 10 year Tribute Show;
Frankenbok hail from Victoria but are no strangers to Western Australia, having toured here many times including as recently as July when they headlined the annual Murderfest event in both Perth and Bunbury. Veterans of the Australian metal scene & renowned for having a good time and leaving a path of destruction in their wake, there could be no more fitting band to pay tribute to Dimebag than the 'Bok!
Co-headlining this great event is Earth Rot, Perth's very own "Black 'n' Death 'n' Grind 'n' Roll" juggernaut. In a relatively short period of time Earth Rot have established themselves as perhaps Perth's most formidable metal act. High praise, however anyone familiar with the material on their debut EP 'Dirt' and follow up Album "Follow the Black Smoke" would be hard pressed to argue. Earth Rot will bring their brand of HM-2 drenched heaviness to the tribute night and will no doubt be primed to destroy, having recently performed at the Rock in Solo festival in Indonesia in October alongside the mighty Carcass.
Cold Fate are Favourites of the Perth scene with good reason, playing a old school thrash metal influenced by greats such as Metallica/Megadeth/Slayer/Kreator/Overkill, these guys have been prolific for a number of years and their longevity is testament to the quality of their material, their live show, and commitment to the cause – Thrash!
Tempest Rising are fast becoming one of Perth's most prolific heavy bands. Playing a style of metal which is as melodic as it is heavy, these guys are sure to impress. Tempest Rising are releasing their debut Album 'Transmutation' in the coming months and are destined for bigger and better things.
Opening the show will be Let's Kill Uncle. The 5 piece have had a prolific 2014, making a name for themselves in the Perth scene by playing a number of shows and releasing their self titled debut EP in the process. Let's Kill Uncle's style is well suited to paying tribute to Dimebag, and are sure to get the crowd going early.
So mark December 12 in your diaries – On this night we to pay homage to one of the true greats in heavy metal music. Five stellar bands play slamming versions of Dime's music to honour his legacy in amongst sets of their original material. Be there.
Tickets on sale now:
http://tickets.amplifiercapitol.com.au/Default.aspx?Event=47066
Facebook Event;
https://www.facebook.com/events/416385545169216/