Gig Guide
Event
Title:

BEREAVEMENT - With Guests

When:

20.02.2010 20.00 h

Where:

The Castle - Perth

Category:
Description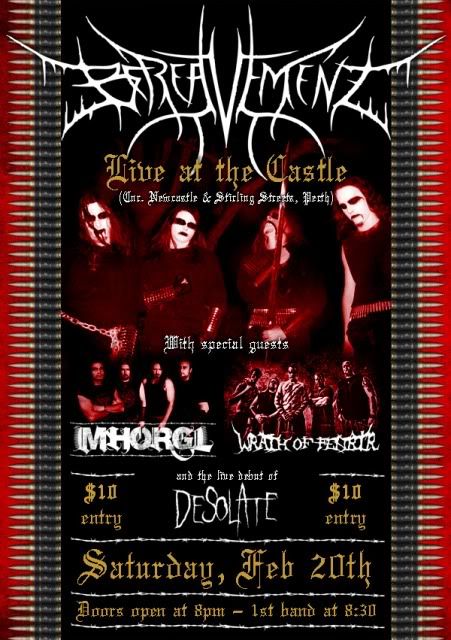 Bereavement
Mhorgl
Wrath of Fenrir
Desolate
The perfect lead up to black metal band Bereavement's Tasmanian tour will see the band play at the Castle on February 20th while being supported by the likes of Mhorgl. 
Blackened war metal band Wrath of Fenrir will play their 2nd show ever on this night following the support of Burgerkill's Children of the Hornsminifest. Desolate will also debut on this night sporting a unique style of Technical and melodic death metal.
Venue
Map
Venue:

Street:

111 Newcastle Street

ZIP:

6000

City:

Perth

State:

WA

Country:
Description
Sorry, no description available