Gig Guide
Event
Title:

Trident Winter re-launch

When:

13.03.2009 20.00 h

Where:

Amplifier Bar - Perth

Category:
Description
Trident Winter will be hitting the Amps on the 9th of Jan to welcome our two newest band members.
There will be new songs and a new sound with Brett Jones (The Sixth Extinction, Mysteria) on vocals and Geoff Callaghan (The Sixth Extinction, ex-voyager) on drums.
Joining them on stage will be Psychonaut, Lacrymae and Fixxer. Merch and EP's featuring ex-vocalist Simon Hallett will be available at this gig.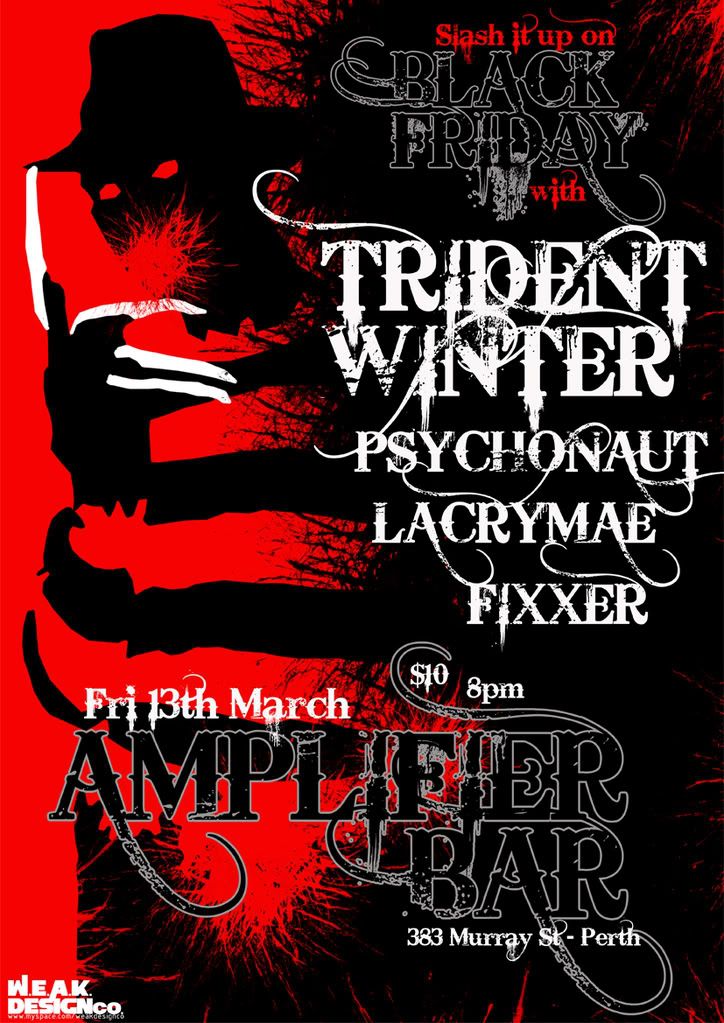 Venue
Map
Venue:

Street:

393 Murray Street, Perth

ZIP:

6000

City:

Perth

State:

WA

Country:
Description
Sorry, no description available