1
« on: January 20, 2010, 06:17:57 AM »
AUSSIE EURO TOUR 2010
European festivals map!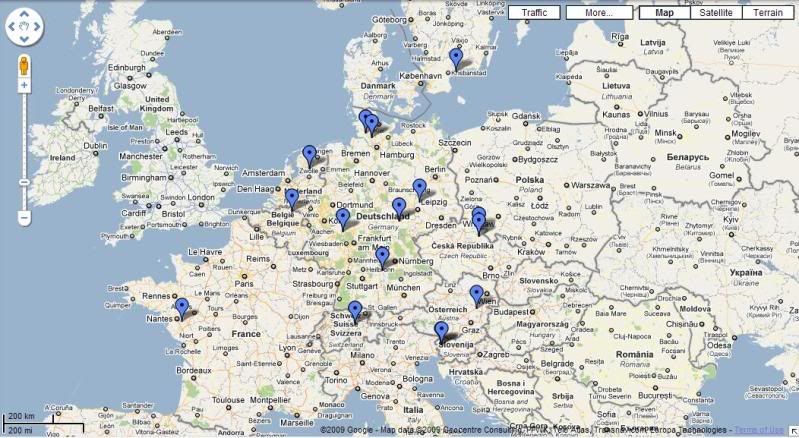 Click for information
Preparations of the Odyssey, in as much as buying a plane ticket, should start being put in motion if you're keen to head over to Europe for another fine summer of metal, beer and hangin' out with sick cunts!
Here's a quick run-down of the festivals that are a mix of the familiar and some new ones I've heard about in the past month or two that might be worth checking out.
There is also no way that I'm typing out all the bands playing at all these festivals. If you're interested, click the damn link
I'm also missing a fair few festivals, but I'll add to it later to make it a more.
=====================================================================================================================================================================
SWEDEN ROCK
Solvesborg, Sweden
9th June - 12th June
DEATH FEAST OPEN AIR
H?nxe, Germany
10th June - 12th June
HELLFEST
Clisson, France
18th June - 20th June
GRASPOP
Dessel, Belgium
25th June - 27th June
TUSKA OPEN AIR
Helsinki, Finland
2nd July - 4th July
WITH FULL FORCE
Flughafen Roitzschjora, Germany
2nd July - 4th July
METAL CAMP
Tolmin, Slovenia
5th July - 10th July
MAGIC CIRCLE
Tolmin, Slovenia
11th July
KALTENBACH
Spital Am Semmering, Austria
15th July - 17th July
OBSCENE EXTREME
Trutnov, Czech Republic
15th July - 17th July
DONG OPEN AIR
Dongburg, Germany
23th July - 24th July
HEADBANGERS OPEN AIR
Brande-Hornerkirchen, Germany
29th July - 31st July
STONEHENGE FESTIVAL
Steenwijk, Netherlands
31st July
WACKEN OPEN AIR
Wacken, Germany
6th August - 8th August
PARTY SAN OPEN AIR
Bed Berka, Germany
12th August - 14th August
BRUTAL ASSAULT
Jaromer, Czech Republic
12th August - 14th August
SUMMER BREEZE
Dinkelsbuhl, Germany
19th August - 21st August
MOUNTAINS OF DEATH
Muotathal, Switzerland
20th August - 21st August