Dedicated to Australia's metal music scene
News:
Welcome to the Western Front message board

Currently ironing out some bugs with the links being sent from the board in emails.
If you need your password reset the url in the email will not work, but you can contact me directly via the Contact Us menu above.
Thanks for bearing with us.
Show Posts
This section allows you to view all posts made by this member. Note that you can only see posts made in areas you currently have access to.
Topics - Cortex
Pages: [1]
1
« on: October 26, 2011, 08:49:34 PM »
2
« on: July 06, 2010, 10:04:03 AM »
Also selling this groovy interface, pretty much unbeatable for a whole mess of excellent quality pre's built into a firewire unit
Looking for $2000 for this one
Sam, 0433100912
http://www.mackie.com/products/1200f/
http://www.mackie.com/home/showimage.html?u=/products/1200f/images/ONYX-1200f_Front.jpg
http://www.mackie.com/home/showimage.html?u=/products/1200f/images/ONYX-1200f_Rear.jpg
specssssssssss:
?
Premium 30 input x 34 output FireWire audio interface
?
12 flagship Onyx mic preamps with class-leading fidelity and dynamic range
?
8 balanced line outputs via 25-pin d-sub connector
?
16 x 16 ADAT I/O @ 96kHz (8x8 @ 192kHz, 4x4 @ 192kHz)
?
4 headphone outputs with volume control and discrete stereo feeds
?
Superb AKM? 24-bit/192kHz A/D and D/A converters
?
Powerful Onboard DSP Matrix Mixer: connect any input to any output at near-zero latency
?
Built-in control room functions include A/B Monitor Switching,Talkback, plus stereo and up to 7.1 surround output main volume control
?
Balanced TRS send and return insert jacks on Inputs 1 and 2
?
Dual FireWire ports for daisy chaining and direct connection to Mac or PC
?
2x2 MIDI I/O plus Word Clock, stereo AES/EBU and stereo S/PDIF I/O
3
« on: July 05, 2010, 07:21:09 PM »
I have up for sale an ESP BTL-STD 5 string bass, in satin black. Located in Perth, will ship anywhere at buyers expense
I love this thing and I really don't want to sell it but I've been jerked about by a travel agent and need cash super quick for a trip to Japan at the end of the year.
Cosmetic condition is excellent, some tiny buckle rash on the back I can't really capture in pictures and the black chrome on the tone/volume knobs has started to come off (fucking black chrome
)
Sam, 0433100912
Pics:
Specs:
Body: Alder
Neck: Maple
Fingerboard: Ebony
Construction: Neck-trhu
Scale: 35"
Tuners: Gotoh
Bridge: ESP Custom Bass Bridge
Hardware Colour: Black
Frets: 24
Neck Pickup: Seymour Duncan SJB-5
Bridge Pickup: Seymour Duncan SJB-5
Control: Volume, tone, 3-band EQ
Colour: Black Satin
4
« on: April 18, 2010, 01:09:32 PM »
Need some cash so putting this up for sale again, looking for $1600 priced for a quick sale.
Reindeer body shape with a custom headstock, 24.75" scale, mahogany body and neck with an ebony fretboard and maple top. The top is a single piece, not bookmatched and almost an inch thick.
In the bridge is a Bareknuckle nailbomb and in the neck is a Duncan lil' 59.
0433100912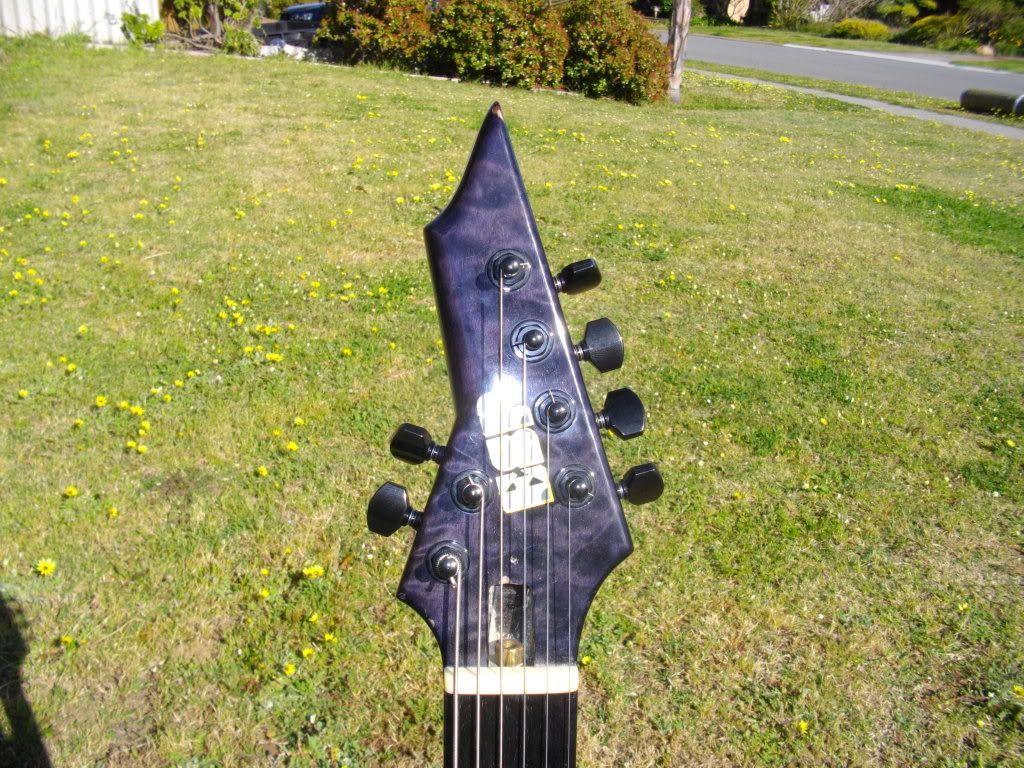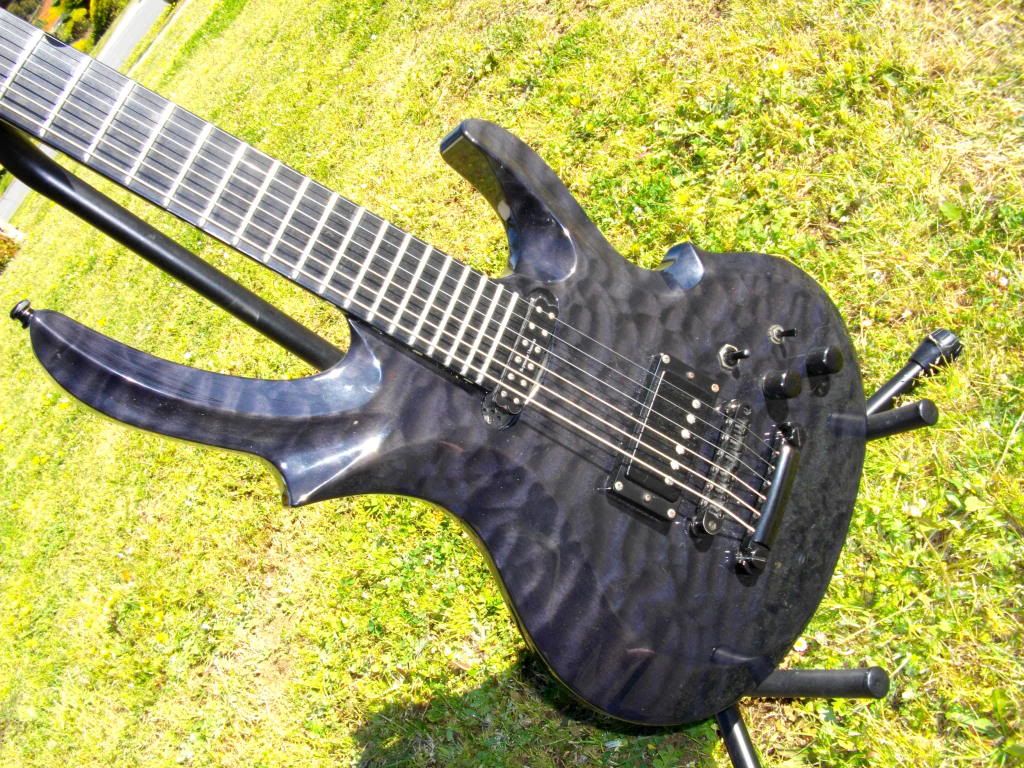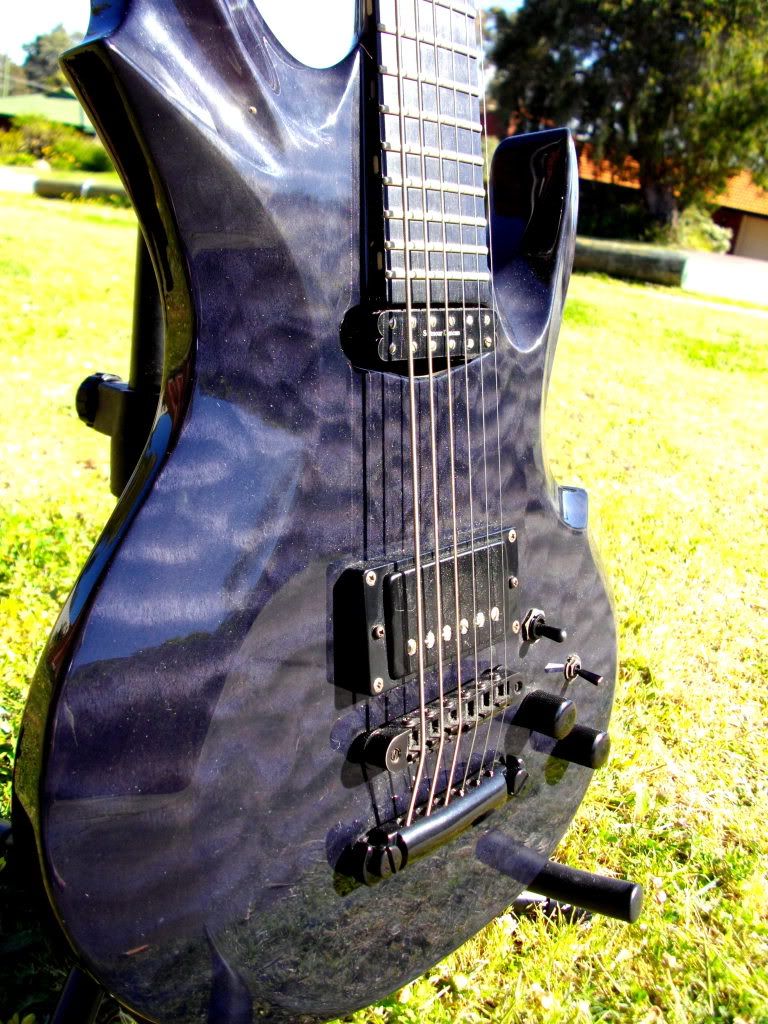 5
« on: April 03, 2010, 03:44:45 PM »
I have for sale one MOTU 828mkII Firewire interface, as the company no longer makes them their homepage only shows the mkIII version, here is a link to the same info from their page elsewhere
looking for $400, 0433100912
http://www.majormusic.com.au/products/motu_828mkII.php
Main specs if you cbf clicking,
20in/22out FW interface
2 mic pre's on front with HI-Z guitar input on each
8 analogue in/8 analogue out
8 digital in and out via ADAT
Stereo S/PDIF
Stereo headphone out
6
« on: December 01, 2009, 04:14:44 PM »
I'd like to get rid of this quick as I don't use it at all and it's sitting around wasting space, this unit is pretty much brand new, was an out of warranty replacement when my first one died after 3 or so years and it has been taken out of the box and used once afterward, then it has returned to and sat in the box since then.
specs, etc.
http://www.motu.com/products/motuaudio/828mkII
although I think they only show the USB version now, mine is FireWire.
Very good unit, has 8 analog in and outs on 1/4" jacks, 2 mic pre inputs on front and you can of course connect further pre's via ADAT or SPDIF, I used to run an onyx 800r into this before I got an onyx 1200f which took care of both my preamp and FW interface needs.
A steal at $500
Also for sale an M-Audio FW 1814 unit which I no longer require for $400
Very similar in functionality to the Motu, of course being M-Audio able to run protools M-Powered with this unit.
http://www.m-audio.com/products/en_us/FireWire1814.html
Any reasonable offers considered.
call me on 0433100912 if interested.
7
« on: October 11, 2009, 12:35:47 PM »
For sale or interested in trades also, ESP Custom shop Reindeer
Neck through, body is mahogany with a 1 piece maple top which is almost a full inch thick, mahogany neck and ebony fretboard
I have put a bareknuckle nailbomb in the bridge and the neck pickup is a sd lil 59.
Looking for $2200 or something tasty to trade.
0433100912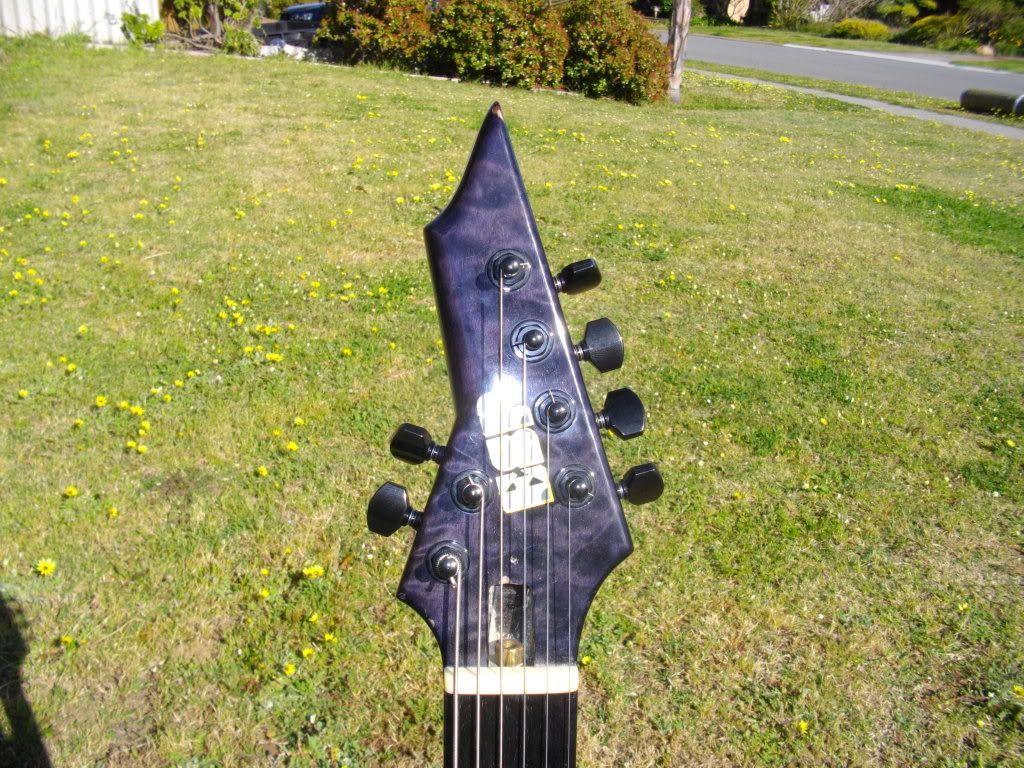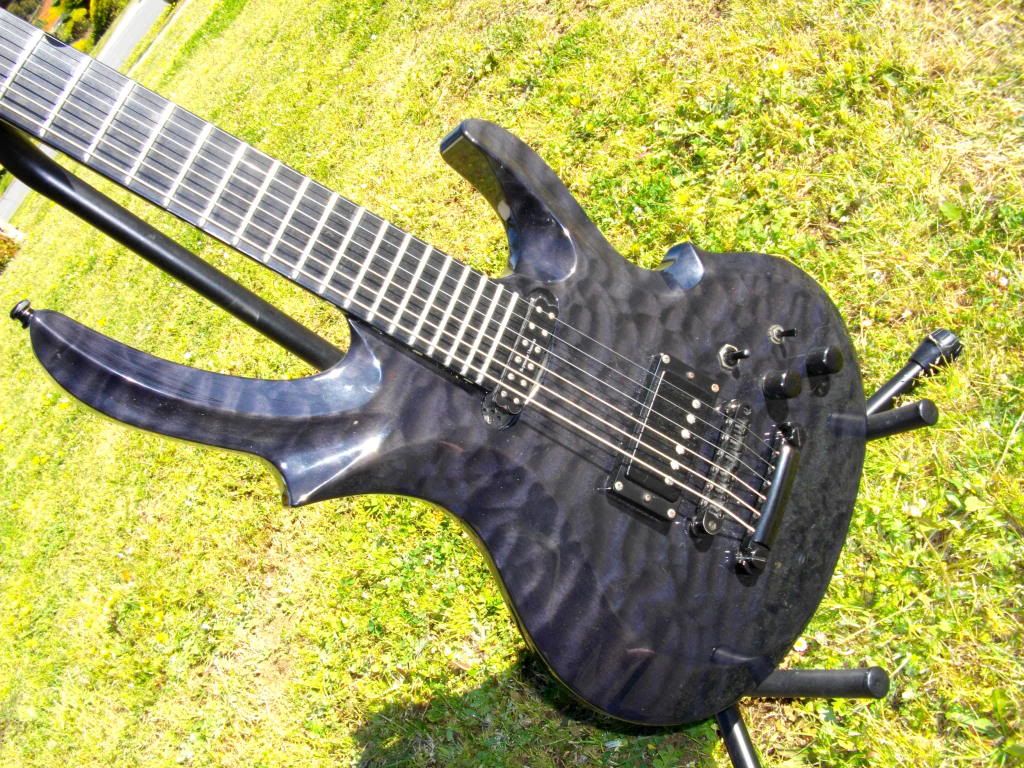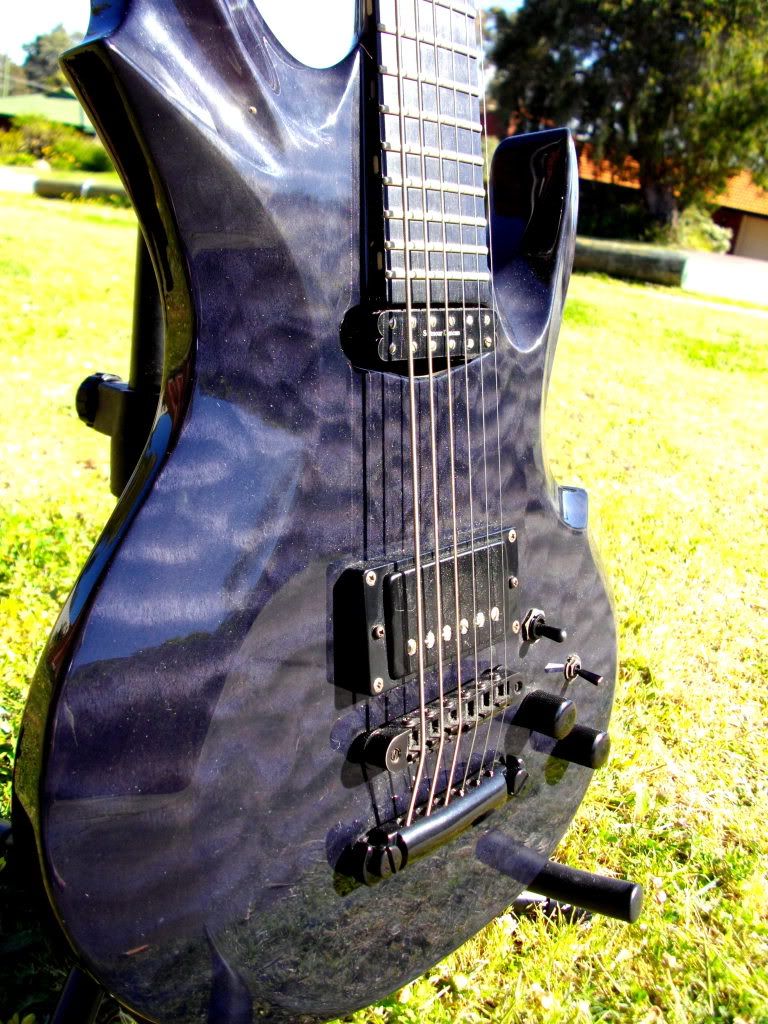 8
« on: June 25, 2009, 11:59:09 PM »
gay gay gay i am gay
9
« on: May 22, 2009, 10:49:30 PM »
ESP SV-STD for sale, single pickup (EMG 85), neck through, looking for AUD$1400.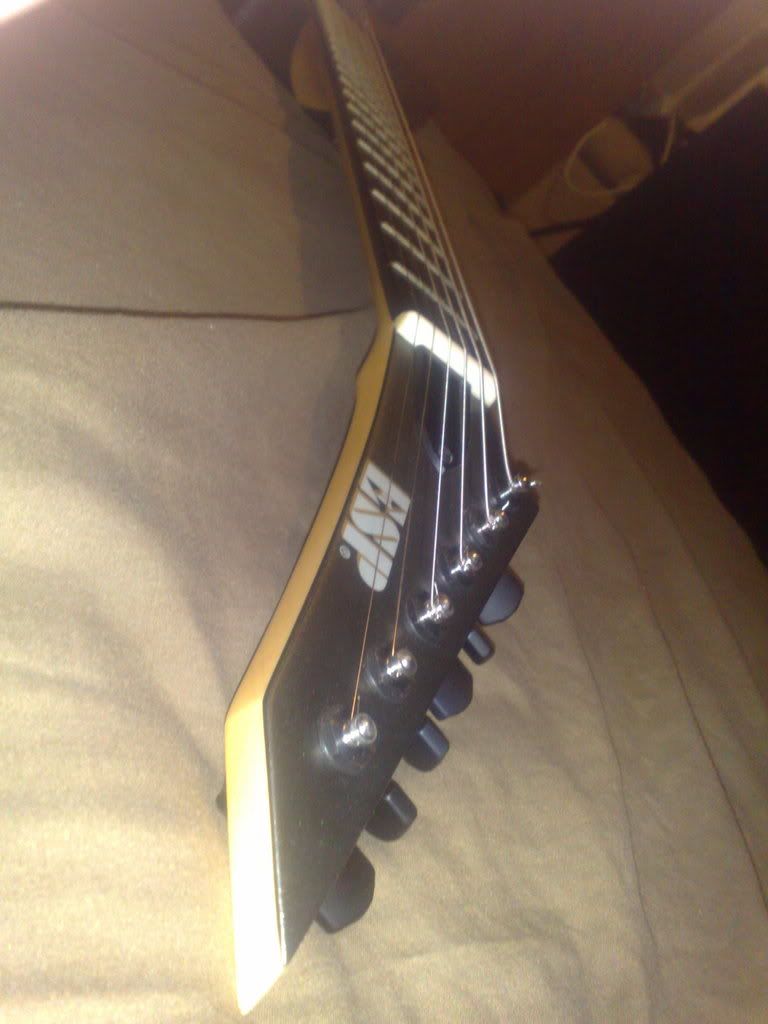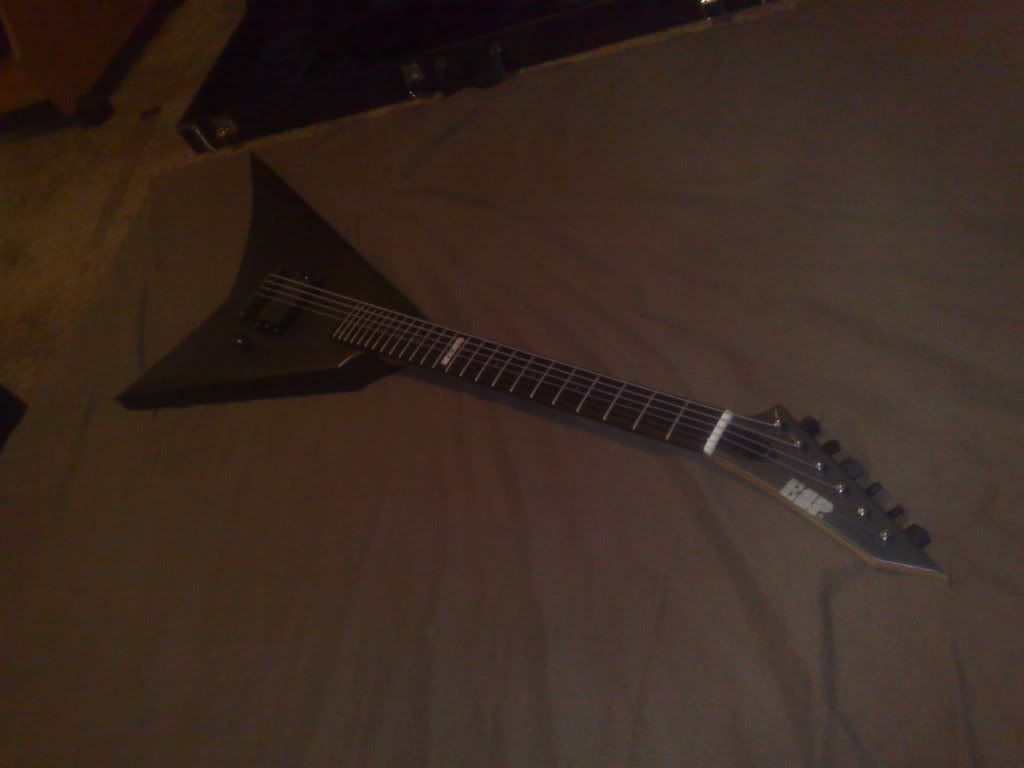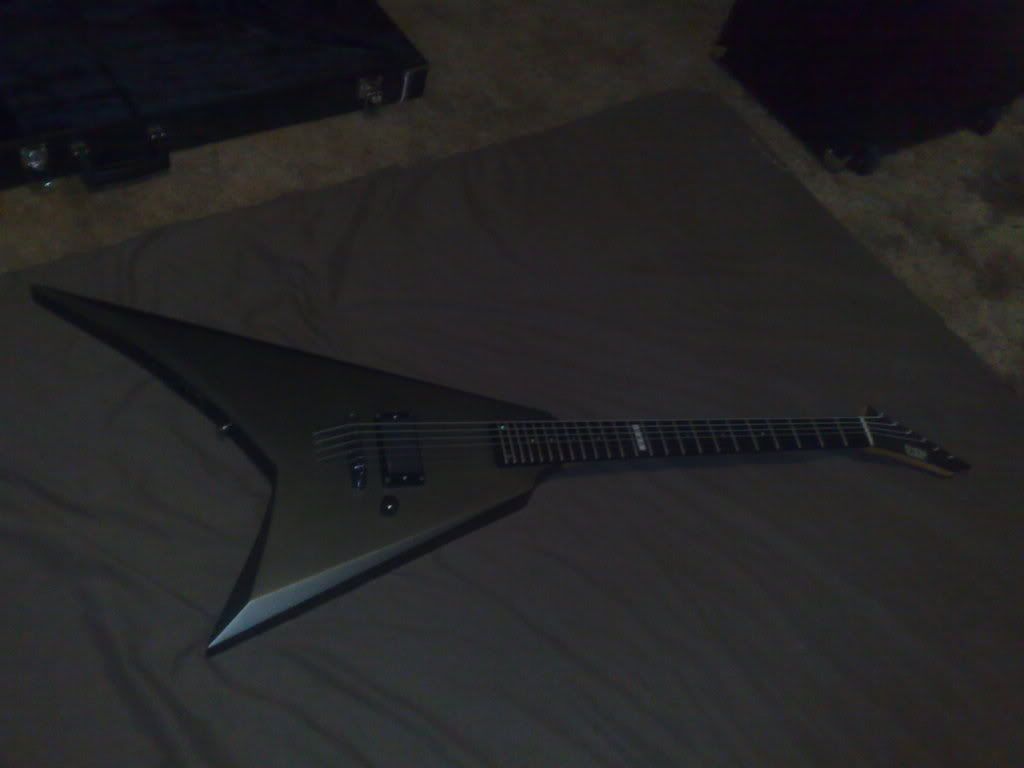 10
« on: May 13, 2009, 01:26:18 PM »
I have up for sale one brand new Motu 828mkII Firewire, my last one died after about 3 years and Motu will simply ship you a brand new one for $250, as such anyone who purchases this from me can send it back if they have issues down the line and get it replaced
New in box, never been used, looking for $1250.
http://www.motu.com/products/motuaudio/828mkII/
For some reason or another they only list the USB model on the site, guess they aren't doing it in Firewire anymore. Great unit!
And also a Mackie Onyx 800R, this one is about 6 months old and it has sat in my rack since getting it, very very nice pre's on this unit, can be connected of course by SPDIF or ADAT lightpipe to the Motu, it is not an interface in and of itself, simply a preamp rack, some nice features on it like adjustable impedance on the first 2 pre's, HI-Z inputs on the last two on the front of the unit, and also a M/S decoder switch on the back, handy for hassle free mid side technique. Also after $1250 for this one
http://www.mackie.com/products/800r/index.html
Or..... $2250 for both together.
Sam, 0433100912.
Pages: [1]