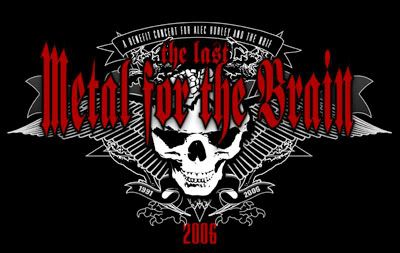 After 16 years and raising tens of thousands of dollars for Alec Hurley and the National Brain Injury Foundation, the organisers for Canberra's Metal For The Brain festival (Australia's premier extreme music festival) have announced that this year will be the finale.
Headlined by very special guests brutal death metallers Skinless (US) and featuring 40 of the country's top extreme acts (including Alchemist (ACT), Fuck…I'm Dead (VIC), Alarum (VIC), Infernal Method (NSW), Lord (NSW) and WA's own Choke, The Furor and Plague, among others), the event will take place at the University Of Canberra Refactory on November 6th. Tickets are on sale through Ticketek now.
Unfortunately, the show's costs and expenses continue to grow and are becoming increasingly hard to buget and plan for. The organisers would like to send out their thanks and respect to the huge amount of fans and bands that have participated in the shows over the years.